2022 Universalist Convocation 
Save the Date: July 29 – 31, 2022
Theme
Honoring Our Past, Shaping The Future
From circuit riders to Zoom and from analog to digital, we look back at the history of the people of Universalism and celebrate the ever changing peoples who make up our faith. At this watershed moment, let us explore what we can do today and how we can set the stage for the future.
Celebrate with All Souls Unitarian Universalist Church of Bellville as they commemorate the bicentennial of their congregation.
When
July 29- 31, 2022
Where
All Souls Unitarian Universalist Church
Address: 25 Church Street, Bellville, OH 44813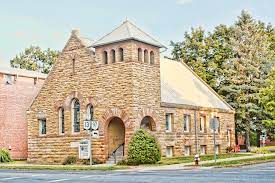 Program
Follow this link to see the Program for the Convocation.
COVID Notice
For the safety of all participants, we are asking that all people attending to have at least their initial two COVD-19 vaccination shots.